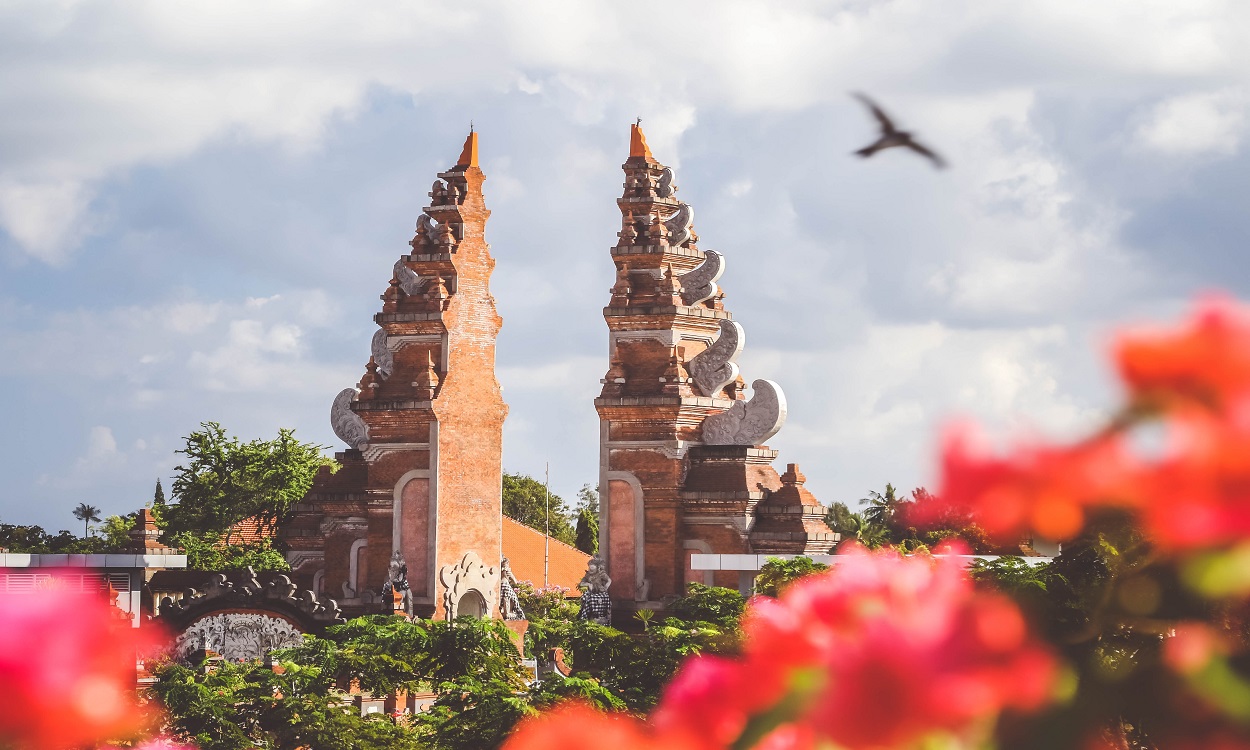 Bali Interest Places is informmation about list of tourist attraction in Bali islands and Things To Do in Bali, including tourism site to nature, beach, historical temple and building. Bali is a land that seems to have a magnet at its very heart. It is a feeling that is difficult to understand unless experienced but once visited you are surely compelled to come back and you may even want to stay forever. Bali Island is deliberately found in the tropical circumstance and the topographically of this island is comprised of mountain, valley, lake, level range and wonderful white sandy shoreline and warms blue seawater. This island is exceptionally well known in the statement and turn into the most famous traveler end of the line in the universe where Bali is honored by numerous spots of investment, special societies and amicable individuals. Bali possesses numerous spots of investment those are suitably gone to by sightseers and scattered all through the districts/regimes. Bali Island is well known as an island of the god, Thousand of Temple or Heaven Island and a lot of name given by people in the world who have ever been in Bali.
Bali Islands Divide To 9 Regency
The island of Bali is quite large, and is divided into 9 regions or regencies, where the regencies are Badung, Tabanan, Gianyar, Klungkung, Karangasem, Buleleng, Bangli, Jembrana and Denpasar as the capital of the island of Bali. Each district has interesting places that you really deserve to visit, from various kinds of natural beauty such as waterfalls, beaches, rice fields and there are also historical buildings, temples that have a high spiritual value, mountains that have a very beautiful charm and also each district There are adventurous activities that you should try if you are on vacation on the island of Bali. Here we provide information about tourism objects based on the existing districts, you can visit the existing pages and see the beauty of each interest place contained in each district. You can use this Bali Interest Places to Visit page as a reference to determine or plan which tourist objects you will visit while on vacation on the island of Bali, here you are given complete information about trending and interesting tourist objects on the island of Bali.
Bali Islands Always a Dream for Travellers
The island of Bali has always been a dream for travelers who want to enjoy the beauty of nature, the hospitality of local residents and various kinds of adventurous activities that are very appetizing to try, and also the island of Bali has always been a very Instagram photo object, with very stunning and beautiful photos. has many tourist destinations in each region. And on the island of Bali there are also many good and five-star hotels with locations in front of the beach, in urban areas or with a forest atmosphere, this will make your holiday very memorable. If during your vacation you want to visit a tourism site but you are confused about where to go, you can visit this Bali Interest Place page as a reference for your tour destination, and if you are still confused, you can contact us for suggestions and trending tour destinations. So you don't hesitate to choose Bali as your holiday destination.
Planning Vacations to Bali Islands
Planning a vacation or tourist itinerary may be a bit tiring, because you are definitely looking for information about which objects to visit, here you present the best and popular tourist attractions among tourists and if the site you looking for not list in this interest place page information, you can contact us for details. Bali Golden Tour provide information about Places of interest in Bali, complete data about spot of enthusiasm for Bali, spots to visit, vacationer destinations, ends, traveler article and Things To Do in Bali. For information about unique culture, traditions and beautiful Balinese dance, please visit our webpage of Bali Traveling Information which provide comprehensive data all the unique, traditions and dance in Bali Islands. We will keep update for places of interest in Bali, so keep visit our webpage Places of Interest in Bali for new places.