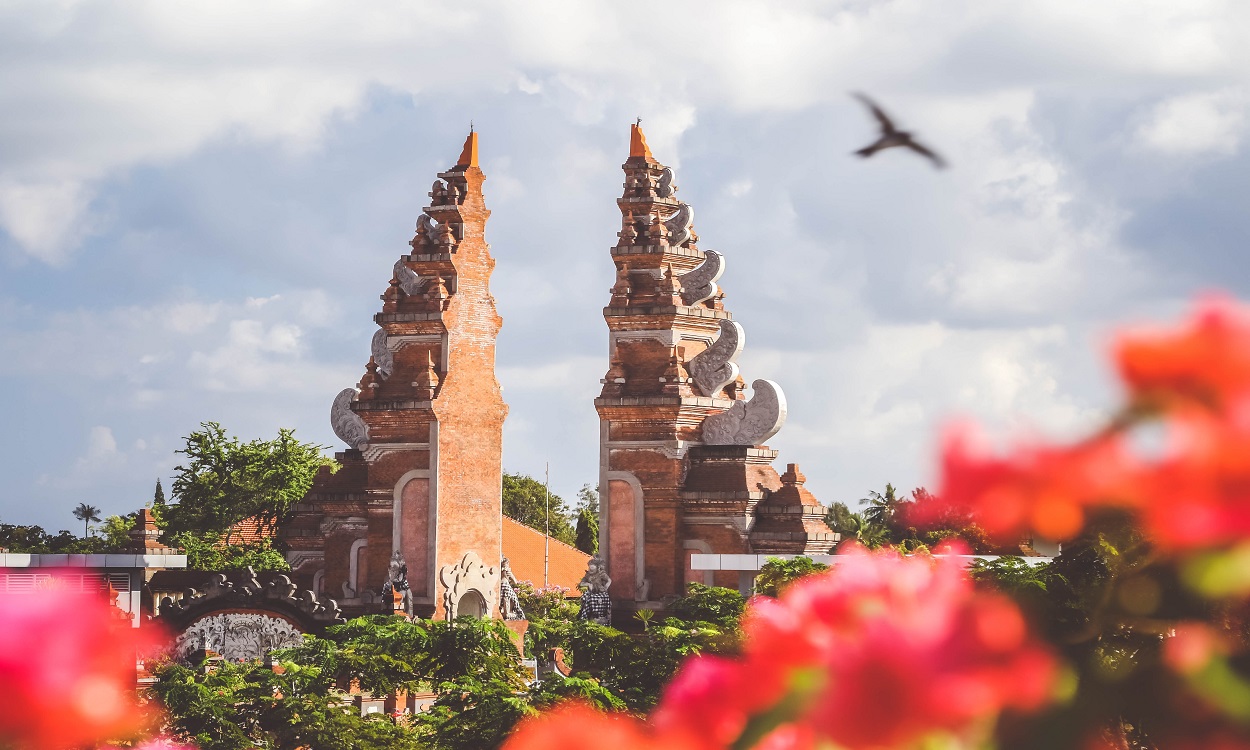 Being one of the most beautiful tourist spots in Asia, Bali is attracts more than 1.000.000 visitor from all over the world. Geographically , Bali is situated between the island Java and Lombok. Bali is a small tiny island, stretching approximately 140 km from west to east and 80 km from south to north. The island of Bali is a province in Indonesia whose capital city is Denpasar, while in the past Bali Province was located in the western part of the Nusa Tenggara Islands and at the beginning of Indonesia's independence, the island of Bali was included in the Lesser Sunda Province, whose capital was Singaraja. Now it has been divided into 3 provinces, namely Bali, West Nusa Tenggara and East Nusa Tenggara. Based on the population census from the government in 2020 which stated that the total population on the island of Bali was 4,317,404 with a density of 747 people/km2.
All you need to know About Bali Islands
Bali Islands Regency
With the size of the island of Bali, it is divided into several regions, which are based on government records if the province of Bali is divided into nine regencies (eight regencies and one municipality) with its own capital. And in each district has its own characteristics, where the tourism site found in each district are very diverse and have their own uniqueness. The regency in Bali is divided into several parts, as shown below along with the area of ​​each regency
Buleleng Regency with area of 1,365.88 km2
Tabanan Regency with area of 1,013.88 km2
Jembrana Regency with area of 841,80 km2
Karangasem Regency with area 839,54 km2
Badung Regency with area 420,09 km2
Denpasar Capital City with area 123,98 km2
Gianyar Regency with area 368 km2
Klungkung Regency with area 315,00 km2
Bangli Regency with area 520,81 km2
Mount Volcano in Bali Islands
As for the island of Bali, it also has several very beautiful volcanoes, including Mount Abang, Mount Batur, Mount Batukaru and the last and largest is Mount Agung. The tallest of  a string of volcanic mountains that run from west to east is Gunung Agung Volcano, which last erupted in 1963. Located just 8 to 9 degrees south of the equator, Bali boasts a tropical climate with just two season ( wet and dry ) average temperature around 28C. the wide and gentle sloping southern regions play host to Bali's Famed rice terraces, which are among some of the most spectacular in the world.
Source of livelihood in Bali
The island of Bali before it was known by the existence of tourism, where the residents worked as farmers, plantations and services. Since the entry of tourism to the island of Bali, where many residents work in the tourism sector such as art shops, hotels, restaurants, travel agents, tourism object managers. So the majority of the population in Bali work in the tourism sector, and only a few work in government, industry and food. In the hilly northern coastal regions, the main produce is coffee, copra, spices, vegetables, rice and cattle.
Religion in Bali Islands
Our Balinese have a very strong spiritual roots and despite the large influx of tourists over the year, their culture is still very much alive. The main religion in Bali is Agama Hindhu Dharma, which originally come from India, but compare to India, the way of practicing is different because the Hindhu in Bali has blend with Buddhist, Javanese and ancient indigenous beliefs.
Temple at Bali Islands
Balinese temple is a place of worship for Hindu. Each Hindu family has family temple to worship Hyang Widhi and their ancestors, so that there are thousands of temples in the island of Bali. Ritual or ceremony almost seen every day in Bali with 5 main ceremony covered : Ritual for God, Ancestor, Priest, Human life ceremony and for the evil spirits. The famous touristic area is kuta which is booming since 1970 because of the white beaches, nice surf and beautiful sunset. Today kuta is a major tourist destination, with hundreds of hotel, shops, bar and restaurants.
Balinese people bounded to social aspect of life
The Balinese people are very tied to the traditional village system where they live, where this system must be followed to create a harmonious life order. Traditional Balinese people bounded to social aspect of life such as :
Obligation to worships God through a aprticular temple
Obligation to worships God through a family temple or community temple
Attached ownership of property which belong to aprticular Subak (irrigation system in Bali)
To the social status based on varna
To the closed relationships in line with patrilineal system
To the memberships of certain group
To the official administration sub district
Hotel in Bali Islands
With the development of tourism in Bali, in some areas there are small and large lodgings, the most of which are in the Badung area which is more dominant in the Kuta, Nusa Dua, Seminyak, Legian areas. For those who looking for  a little peace and quiet tend to head for more sedate resort of Sanur, Ubud, Candidasa and Amed on the east coast. If you looking for 5 star hotel, mostly you can get at Nusa dua area, on the southern most peninsula of the island, houses many five star hotels. The central village of Ubud, in the hilly region of Gianyar, has also blossomed as a tourist attraction and is now considered as the artistic and cultural center of Bali.