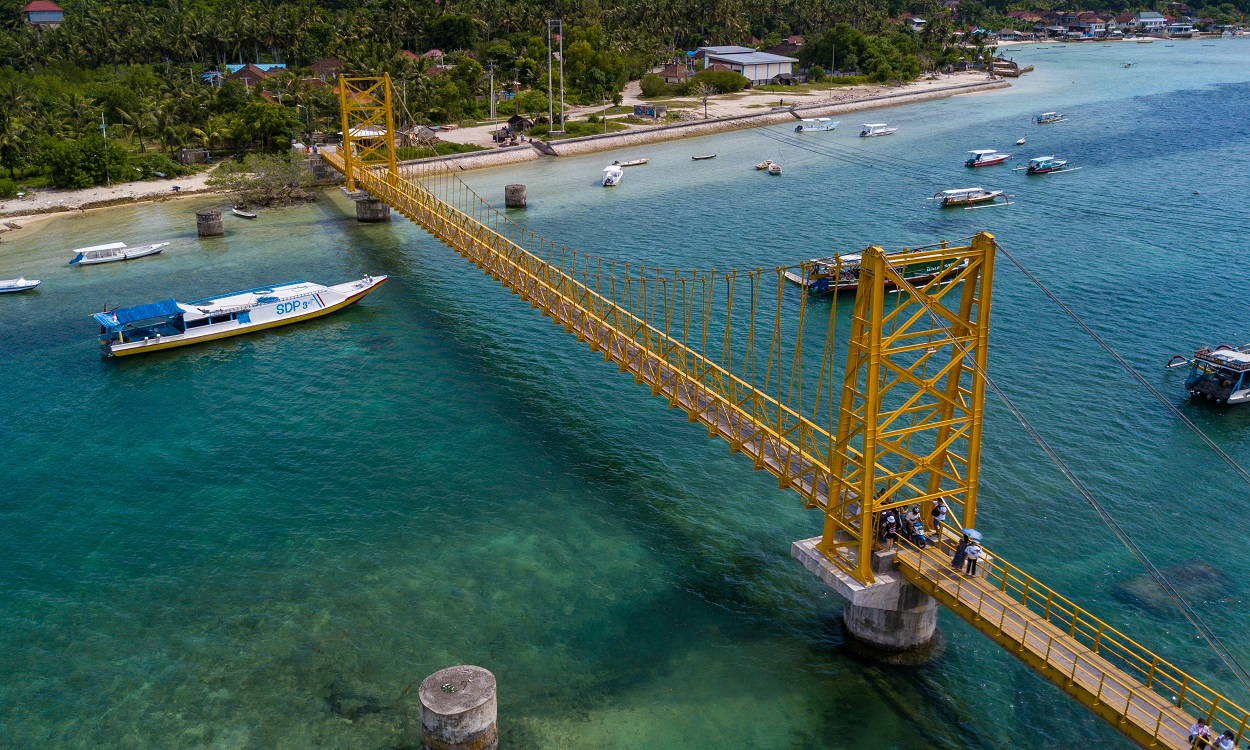 Bali Nusa Lembongan Tour is a tourist trip to visit the beautiful island of Nusa Lembongan with all the uniqueness and beauty of unspoiled tourist objects. As you know, Nusa Lembongan Island is a small island that is still part of the island of Bali, which is only separated by the ocean, as is the case with Nusa Penida Island and Nusa Ceningan Island, which are only bordered by the sea by the island of Bali. The only transportation is by using sea transportation, namely fast boats, and the port we are going to to Nusa Lembongan is the port in Sanur, fast boats mostly leave in the morning and return in the afternoon. Here you don't need to be confused because we have prepared a package to go to Nusa Lembongan which includes hotel transfer in Bali, return fast boat ticket, admission fee, transport for tour in Nusa Penida and lunch with Indonesian food. Nusa Lembongan is like Nusa Penida, many tourist objects are still not exposed, here we select several tourist objects that are very popular with tourists and are often visited, and of course the package prices we offer are relatively cheap and competitively priced.
In Nusa Lembongan, there are several activities that you can do, such as the Islands Tour, which is a tour to visit tourist attractions on the mainland of the island of Nusa Lembongan, with all its natural beauty, we are sure that it will make your holiday more enjoyable on this island, besides the Islands tour, there are also activities water sports such as water sports with various choices of water games which are very fun and there are also snorkeling activities for those of you who want to snorkel in this place, there are also very interesting spots for foreign tourists such as mangrove point and wall point. Nusa Lembongan is indeed famous for its natural beauty, we invite you to be part of this natural beauty by visiting the island of Nusa Lembongan, Below are some tours that are devoted to visiting the island of Nusa Lembongan at relatively cheap and affordable prices. If you have any questions about the Nusa Lembongan tour, don't hesitate to contact us, we will always be happy to answer all your questions.
Tour Car Nusa Lembongan
As for the tour in Nusa Lembongan, using a vehicle without A/C, namely open air, the vehicle used is a pick-up car filled with a roof so it doesn't overheat and there are seats on the left and right, capable of loading up to 10 people. So don't be surprised if you see the vehicle for the tour is not as usual, because this is the hallmark of a tour in Nusa Lembongan. All cars for tours in Nusa Lembongan are the same, open air cars. With a friendly and experienced driver, will make this trip even more enjoyable.