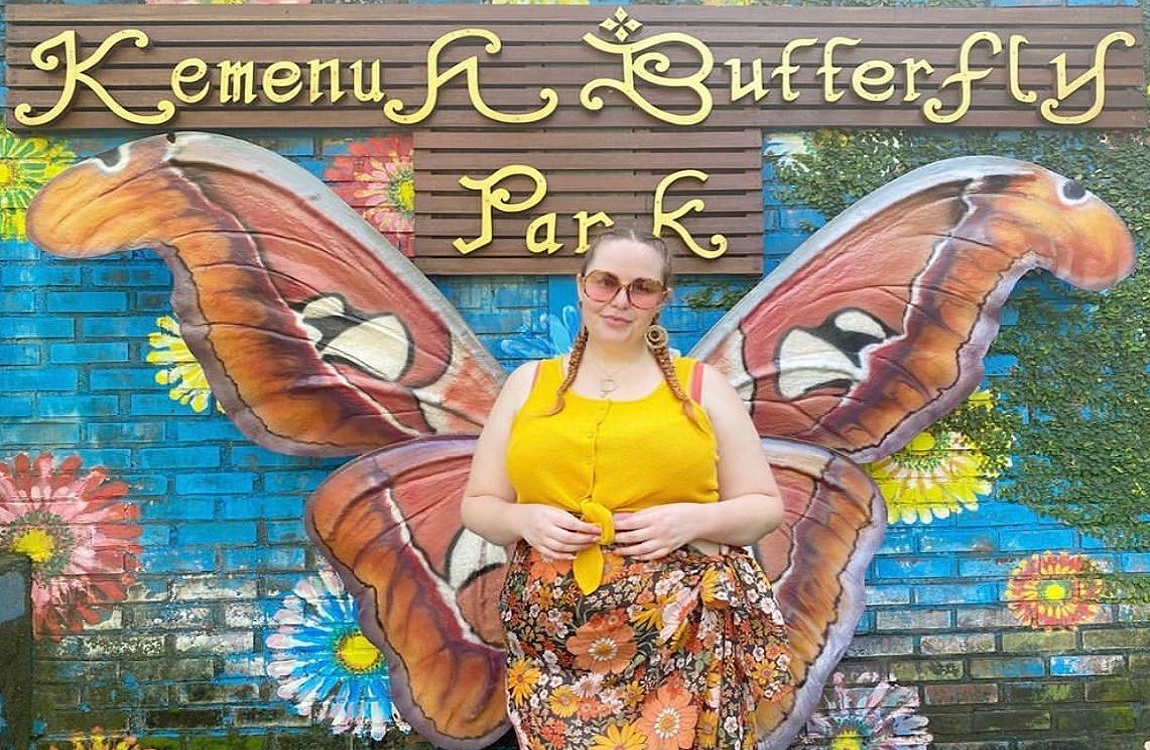 Kemenuh Butterfly Park is a tourist attraction that offers activities to see hundreds or even thousands of butterflies in the park, from various types of butterflies can be seen here, with unique and diverse patterns of course it will be very beautiful to the eye. So don't hesitate if you want to visit it, because besides being able to see butterflies you can also learn about the types of butterflies that are here, to add to your insight about this one animal. Located in the village of Kemenuh which is precisely in the rice field area, making this place very cool and beautiful, making it very comfortable to linger here. The butterfly park is a convenient stopover on excursions to Gianyar area. Here, visiting families will experience an educational and inspiring tour to see hundreds of butterflies from the 15 known species that thrive in Indonesia's tropics, as well as various other insects and arachnids in extensive and informative displays.
Various Butterfly Species
Kemenuh Butterfly Park has many species of butterflies from the rarest, exotic and beautiful, here it is very complete, in addition to increasing knowledge about the types of butterflies you can also take pictures with this very beautiful little winged creature. Various species from all over the Indonesian archipelago are collected in one convenient park. An interesting and very educational part of the tour is the opportunity for youngsters to see closely the many stages of the metamorphoses of different species, from egg, larvae and pupae, to cocoon and large life-size butterflies. The butterfly park serves as an ex-situ conservation site and preserves several endangered species in its collection. It also serves as a research centre for national and international researchers and academics. From the smallest to the largest butterfly species, from very exotic, colorful, or even only 1 color patterns, you could say the species of butterflies here are very complete, if you are a butterfly lover, it would be nice to visit Kemenuh Butterfly park
Conservation at Kemenuh Butterfly Park
The Kemenuh Butterfly Park is a conservation area for these beautiful and beautiful butterflies, where there is a special room for butterfly conservation in a city with iron hangers and cocoons based on the type and species that are clamped using tongs to help them ripen and ready to grow. hatched from the cocoons, here you can see some butterflies have started to hatch from the cocoons, when they hatch the officers will move the newly hatched butterflies into the garden area to be able to live and develop, even though the lifespan of these butterflies is very short once, with a short time giving it freedom will make the butterfly's life more meaningful. Here what attracts attention is the cocoon with a very large size which is a species of giant butterfly with very exotic colors and patterns, when it just comes out of the cocoon, these butterflies are very fragile, so waiting for them to mature and ready to be moved to the park
Kemenuh Butterfly Park Souvenir
Besides the many live specimens that are bred at the park, there are also collections of dried butterfly and insect specimens (butterflies have varying but naturally short life spans) which can also be souvenirs, set in glass frames. Visitors will have the opportunity to see up close, colourful and protected specimens, such as the common birdwing (Troides helena) and the Bali peacock (Papilio peranthus) and the majestic paradise birdwing (Ornithoptera paradisea). Unique and odd-looking stick insects, leaf insects, scorpions, large hairy spiders and various beetles are displayed in glass cases. If you visit the butterfly park, it would be nice if you buy souvenirs from here and as a memory if you have visited this butterfly park and can help from the butterfly species conservation program at Kemenuh Butterfly Park
Location of Kemenuh Butterfly Park
The location of the Kemenuh Butterfly Park is located in the village of Gianyar, namely on Jalan Raya Kemenuh, Kemenuh Village, Sukawati District, Gianyar Regency, Bali 80582. A very strategic location which is located close to tourist attractions in Ubud. If you are from Kuta driving here it takes about 90 minutes, but if you are from Ubud it takes about 20-30 minutes to reach the location of this Kemenuh Butterfly Park. If you want to come here and are confused about how to get here, don't hesitate, you can contact us, we will take you to Butterfly Park by offering transportation at a relatively cheap price and of course the service is very satisfying and guaranteed to visit Kemenuh Butterfly Park.